Choose your coach!
Our certified coaches are ready to help you reach your fitness goals. Each of our Coaches have an abundance of experience, and ensure that you get the best results from your workouts by producing fitness programs that are customized to meet your needs and goals. All coaches are CSEP-CEP certified.
View our program pricing here.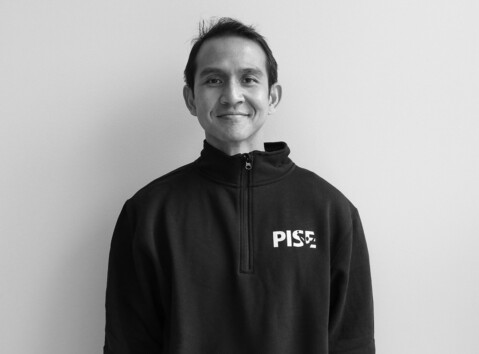 Dimas Adiputranto
Credentials: 
M.Sc. Kinesiology
B.A. Physical Education
REPs Certificate III in Personal Training
Certified TRX® Suspension Training
Certified TRX® Functional Training
Certified Standard First Aid & CPR/AED Level C
Hailing originally from the island of Bali, Indonesia, Dimas grew up with endless exposure to the heady tropical beauty before moving halfway across the world and making Vancouver Island home. He received a degree in physical education from Loughborough University in the United Kingdom, followed by a personal training certification from the New Zealand Institute of Sport and a master's degree in kinesiology from the University of Victoria. He has gone on to do work with different populations at various organizations, schools, and sport and wellness clubs in the UK, New Zealand, Taiwan, Bali, and Canada. Throughout this journey, he has dedicated himself to understanding ways to increase clients' overall quality of life using his knowledge and experience, creating a comprehensive approach that incorporates physical activity promotion and mental health advocacy.
A lifelong martial arts practitioner and a devotee of the "movement is medicine" mantra, he also lays great emphasis on corrective exercise, mobility, flexibility, and the movement quality. Combining all these different components in a way that is easy to understand and manageable within his clients' needs and circumstances are keys to extend longevity. They can also prevent and even treat disease – which in turn he believes is going to contribute to a happier and healthier life.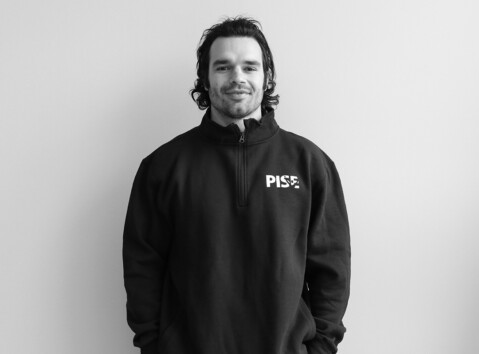 Mark Kopij
Credentials:
BKin
ESHP GC
CSEP-CEP
Mark is a first year graduate student at the University of Victoria specializing in Coaching Studies. New to the west coast Mark recently moved from Ontario to British Columbia. Growing up Mark always enjoyed being active, exercising and he competed in multiple sports. Now Mark continues to stay active through playing sports, training and exploring the island. He has been working as a strength and conditioning coach and personal trainer for the past few years. Mark has worked with clients spanning all ages and skill levels comprising nearly every sport including professional athletes. Mark enjoys playing football, handball, basketball, and hiking!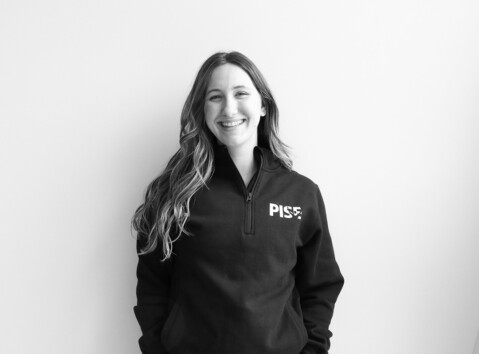 Allison Percy
Credentials:
NSCA-CSCS Candidate
Allie is a graduate from Camosun College's Bachelor of Sports and Fitness Leadership with specialized focus on exercise & wellness. This experience throughout her degree has helped Allie realize her passion for educating people in physical literacy, sport performance, and overall well being which she plans to bring with her as she pursues a Master's degree in Physiotherapy. Allie is also involved with PISE's physical literacy team allowing her to play and learn with youth populations. Since Allie can remember, sports and staying active have been an integral part of her life. At the age of 4, she was diagnosed with Type 1 Diabetes and had to balance between managing the disease while also trying to perform at a high level. She swam competitively with Island Swimming for close to 10 years, and after leaving swimming, she turned her passion for fitness to rowing, hiking/backpacking, climbing, cycling, and weightlifting. Allie aspires to become a part of a support system for athletes to perform their best, regardless of ability and believes exercise is a chance to play on a daily basis.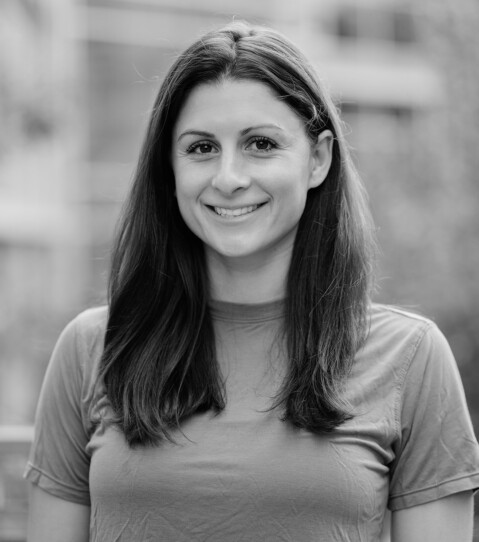 Tara Makrigiannis
Credentials:
CSEP-CPT
CAT(C)
Certified First Responder & CPR- BLS
Tara is a Certified Personal Trainer, Certified Athletic Therapist, and Certified First Responder & CPR- BLS (what can't she do!?).  She has a passion for Strength and Conditioning through her many years of participating in sport. Tara strives to provide a fun and friendly environment for her clients, creating and facilitating fundamental programs that contribute to their development plans and goals whilst providing them with the tools to aid in injury prevention and health education.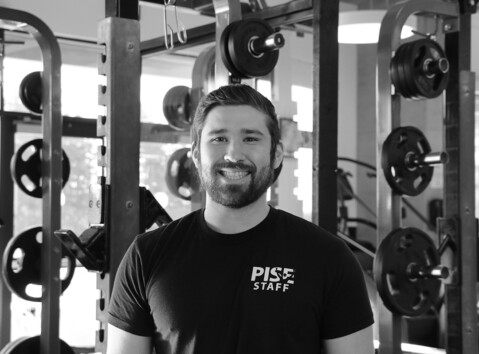 Matthew Gordon
Credentials:
CSEP-CPT
Matt was born and raised in Campbell River, where he spent most of his time in the outdoors. He up grew doing many different activities such as camping, hiking, fishing, and playing a wide variety of sports. Including; lacrosse, baseball, hockey, and soccer. Matt moved to Victoria in 2016 to attend Camosun College in the Bachelor of Exercise and Wellness (BSFL) Program. Partway through his pursuit for his degree, he completed his Canadian Society for Exercise Physiology Certified Personal Trainer (CSEP-CPT) certification to help others achieve their fitness goals. He has been involved in many different programs such as Strength and Conditioning for 55+, Youth Intro to Strength and Conditioning, and Intro to Strength and Conditioning. Matt has also helped coach some high-performance programs.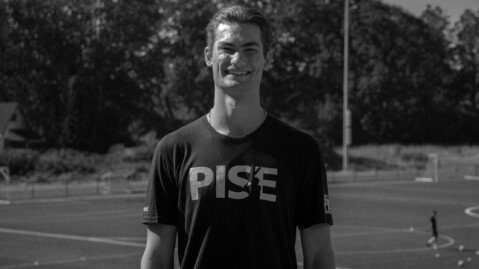 Jonah Wynans
Credentials:
NSCA
CSCS
Canadian Red Cross, First Responder
BA- Athletic and Exercise Therapy
Originally from Port Alberni, Jonah has spent his whole life exploring ways to be active, move, and enjoy the natural beauty of Vancouver Island. His favorite activities are surfing, camping, and hiking. Jonah became involved in coaching through his time competing in track and field. This led him to study Athletic and Exercise Therapy, graduating from Camosun in 2022. Jonah combines his love of movement with his knowledge of exercise therapy to help clients live healthy active lives without feeling held back by their level of fitness or their past injuries.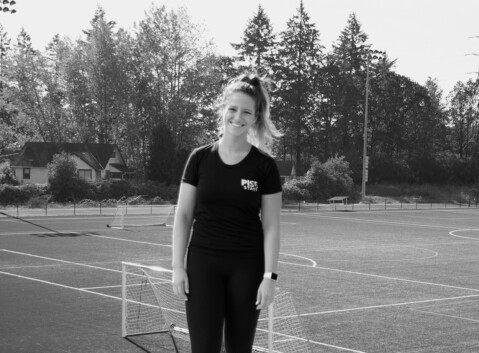 Britney Bijold
Credentials:
CSEP-CPT
BCAK
BSFL – ExWell
Britney is an upbeat energetic individual who grew up participating in a variety of sports and activities which developed her passion for fitness and further led her to pursue a degree in Sports and Fitness Leadership. Britney enjoys working with a range of clients no matter the age whether that be recovering from injury or general fitness. She hopes to share her passion for living an active lifestyle by developing the same enthusiasm for healthy living in others. Britney is interested in volleyball, dance, and basketball!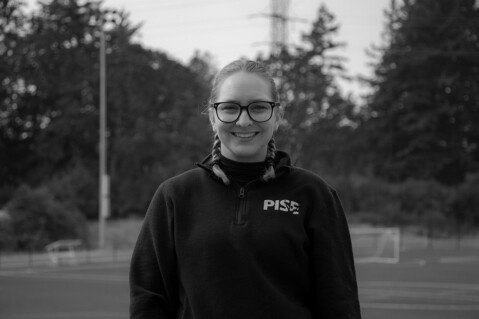 Angelina Schaaf
Credentials:
MSc Kinesiology Candidate
BA- Health, Sport, and Physical Education
BCAK
FMS- Level 1
Angelina completed her Bachelor of Arts in Sport, Health, and Physical Education at Vancouver Island University in 2020, and is currently at the University of Victoria working towards her Master's in Kinesiology. Throughout her education, Angelina became interested in pursuing research in traumatic brain injuries, such as concussions, and understanding how neuro-mechanics influences human motion. As a practicing Kinesiologist, Angelina has a passion in injury prevention, and coaching individuals with physical and neurological impairments.  Angelina believes that exercise is medicine and within her practice, she believes that with the application of individualized strength and rehabilitation programs, anyone can achieve their health and wellness goals. In her free time, Angelina enjoys weightlifting, hiking, and martial arts such as boxing and tae kwon do.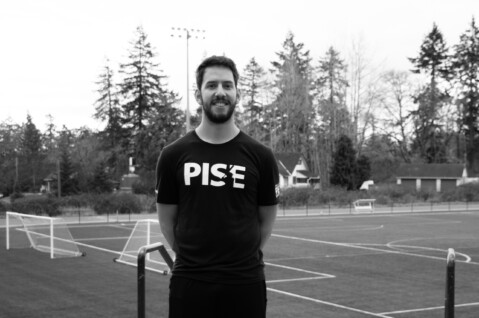 Mike Brandsma
Credentials:
MSc Exercise Science
BSc. Kin
Mike was born and raised on Vancouver Island. He grew up playing multiple sports, including basketball and volleyball. Mike loves to be outside whenever he can, engaging in recreational activities like hiking, mountain biking, camping, kayaking, and many others. Mike completed his undergraduate and graduate degree at Calvin University in Grand Rapids, Michigan. In Michigan, Mike got the opportunity to complete an Internship with a Division II school Strength and Conditioning Program and worked with various sports teams. Mike enjoys helping clients meet their goals and developing personalized training programs to help clients achieve their goals.