Choose your coach!
Our certified coaches are ready to help you reach your fitness goals. Each of our Coaches have an abundance of experience, and ensure that you get the best results from your workouts by producing fitness programs that are customized to meet your needs and goals. All coaches are CSEP-CEP certified.
View our program pricing here.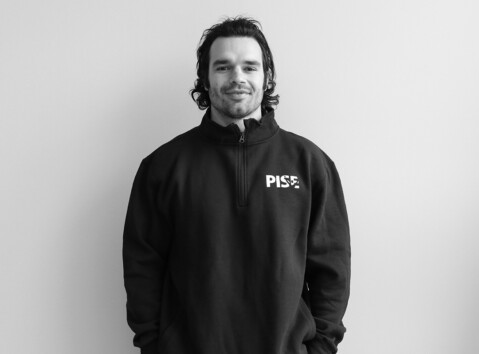 Mark Kopij
Credentials:
BKin
ESHP GC
CSEP-CEP
Mark is a first year graduate student at the University of Victoria specializing in Coaching Studies. New to the west coast Mark recently moved from Ontario to British Columbia. Growing up Mark always enjoyed being active, exercising and he competed in multiple sports. Now Mark continues to stay active through playing sports, training and exploring the island. He has been working as a strength and conditioning coach and personal trainer for the past few years. Mark has worked with clients spanning all ages and skill levels comprising nearly every sport including professional athletes. Mark enjoys playing football, handball, basketball, and hiking!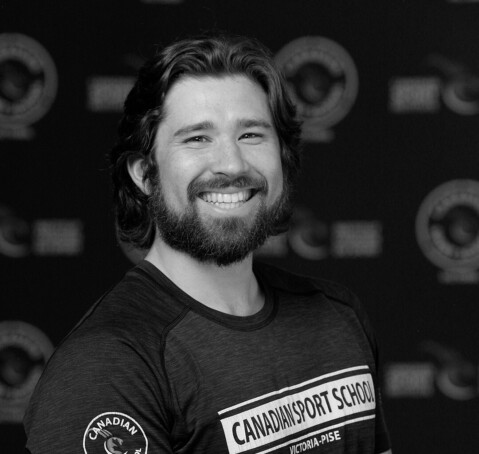 Matthew Gordon
Credentials:
CSEP-CPT
Matt was born and raised in Campbell River, where he spent most of his time in the outdoors. He up grew doing many different activities such as camping, hiking, fishing, and playing a wide variety of sports. Including; lacrosse, baseball, hockey, and soccer. Matt moved to Victoria in 2016 to attend Camosun College in the Bachelor of Exercise and Wellness (BSFL) Program. Partway through his pursuit for his degree, he completed his Canadian Society for Exercise Physiology Certified Personal Trainer (CSEP-CPT) certification to help others achieve their fitness goals. He has been involved in many different programs such as Strength and Conditioning for 55+, Youth Intro to Strength and Conditioning, and Intro to Strength and Conditioning. Matt has also helped coach some high-performance programs.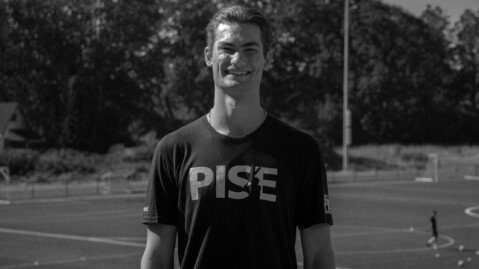 Jonah Wynans
Credentials:
NSCA
CSCS
Canadian Red Cross, First Responder
BA- Athletic and Exercise Therapy
Originally from Port Alberni, Jonah has spent his whole life exploring ways to be active, move, and enjoy the natural beauty of Vancouver Island. His favorite activities are surfing, camping, and hiking. Jonah became involved in coaching through his time competing in track and field. This led him to study Athletic and Exercise Therapy, graduating from Camosun in 2022. Jonah combines his love of movement with his knowledge of exercise therapy to help clients live healthy active lives without feeling held back by their level of fitness or their past injuries.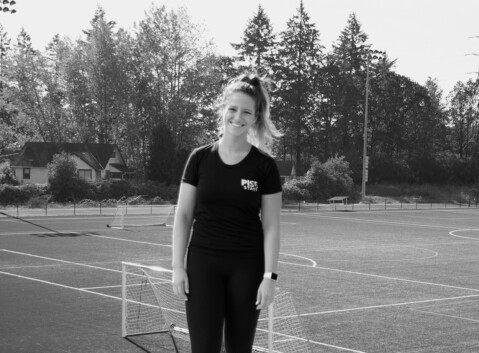 Britney Bijold
Credentials:
CSEP-CPT
BCAK
BSFL – ExWell
Britney is an upbeat energetic individual who grew up participating in a variety of sports and activities which developed her passion for fitness and further led her to pursue a degree in Sports and Fitness Leadership. Britney enjoys working with a range of clients no matter the age whether that be recovering from injury or general fitness. She hopes to share her passion for living an active lifestyle by developing the same enthusiasm for healthy living in others. Britney is interested in volleyball, dance, and basketball!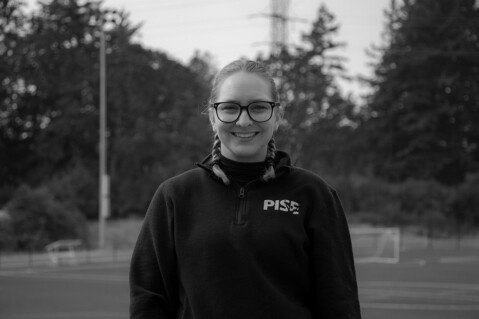 Angelina Schaaf
Credentials:
MSc Kinesiology Candidate
BA- Health, Sport, and Physical Education
BCAK
FMS- Level 1
Angelina completed her Bachelor of Arts in Sport, Health, and Physical Education at Vancouver Island University in 2020, and is currently at the University of Victoria working towards her Master's in Kinesiology. Throughout her education, Angelina became interested in pursuing research in traumatic brain injuries, such as concussions, and understanding how neuro-mechanics influences human motion. As a practicing Kinesiologist, Angelina has a passion in injury prevention, and coaching individuals with physical and neurological impairments.  Angelina believes that exercise is medicine and within her practice, she believes that with the application of individualized strength and rehabilitation programs, anyone can achieve their health and wellness goals. In her free time, Angelina enjoys weightlifting, hiking, and martial arts such as boxing and tae kwon do.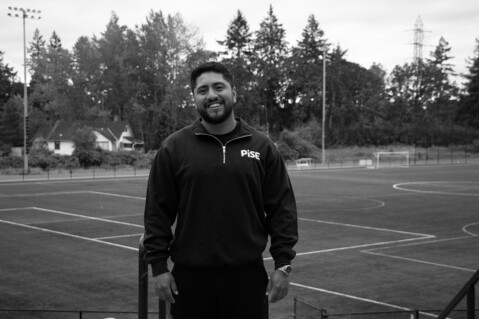 David Chiapa Mendez
Credentials:
CSEP-CPT,
Exercise Physiology,
Canadian Red Cross – First Responder,
BA- Athletic & Exercise Therapy (3rd year student)
Originally from Mexico, David moved to Vancouver Island to pursue his Bachelor's in Athletic and Exercise Therapy at Camosun College. He is a Certified Personal Trainer and First Responder. He grew up involved in multiple sports, such as swimming, soccer and American football and became passionate about strength and conditioning and injury rehabilitation. During his degree, he has worked with Rugby teams, helping players with their injuries and returning them back to play. He has also been volunteering at MOVE adapted fitness and Kids Physio group, giving him experience in working with multiple ages and skill levels. David enjoys American Football, hiking, Latin American Dancing, and swimming.